Having a job again is a bit ambivalent. It's the first time I've looked forward to getting up in the morning to go to work, but at the same time it takes big bites out of my time. Of course, not working for more than a year leaves you kind of sedated and lazy. I'm definately more tired these days but I have more energy at day also.
I wish I could ride slightly more, and I am looking forward to taking time off to ride all day after the late nights working the two past weeks. Summer is definitely on its way!
On the other hand I should probably get a little less picky about the spots I ride on. I usually need big spots to get any riding done, but I should start to use whatever I have in front of me instead. I used to be a street-rider goddamnit!
This weekend was awesome! Me, my girlfriend and my regular ridingbuddy was at my girls parents cottage in Drangedal. That place has it all, a sauna, outdoor kitchen under a roof, awesome fireplaces, big terrace and it's close to the water. We had an awesome time, spendt all day outdoors even though it rained a little bit and I got to ride the terrace. Sorry for the tiremarks!
You gotta have pics: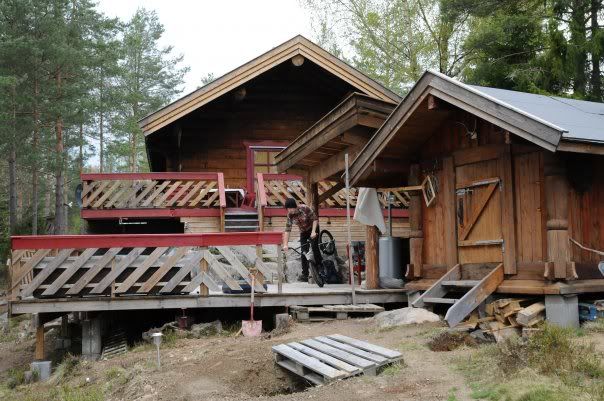 Norwegian wood.
Nice view?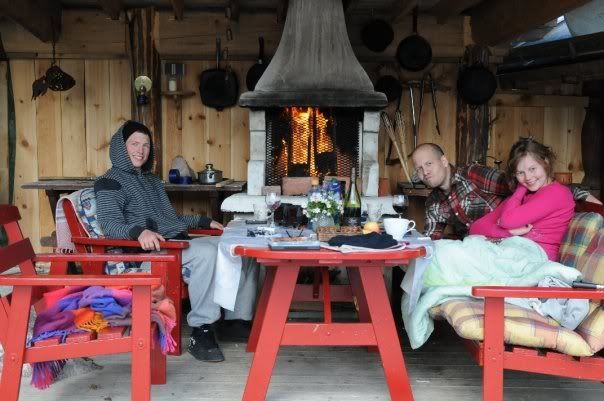 Posi people. Vegan dinner. We made indian food and roasted the bread over the open fire. Pav Bhaji is my favorite food, I'm gonna try and add a recipe later.